Larger Image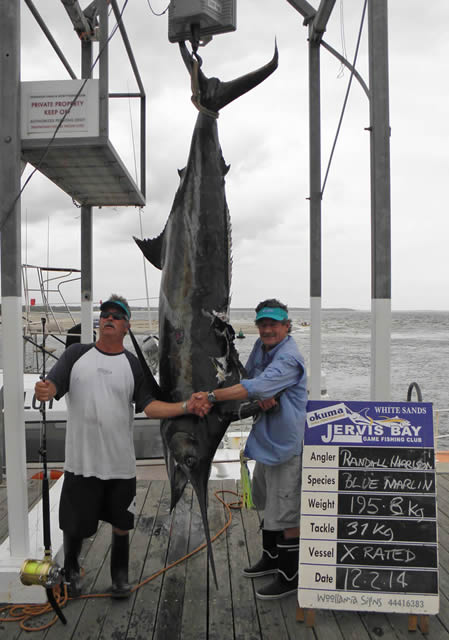 Dave Venn congratulating Randall with his first Blue Marlin capture, unfortunately the fish was hooked in the gills and alas couldn't be released.

Angler's name – Randall Harrison
Skippers Name – Randall Harrison
Crew Name – Dave Venn (JB Lures Designer Maker)
Club - Jervis Bay Game Fishing Club
Boat Name – "X Rated"
Species – Blue Marlin
Weight – 195.8 Kg.
Line Class – 37 Kg.
Lure – JB Lures, 14″ Lumo Chopper
Capture Date – 12-02-2014
Location – Off Jervis Bay.