Larger Image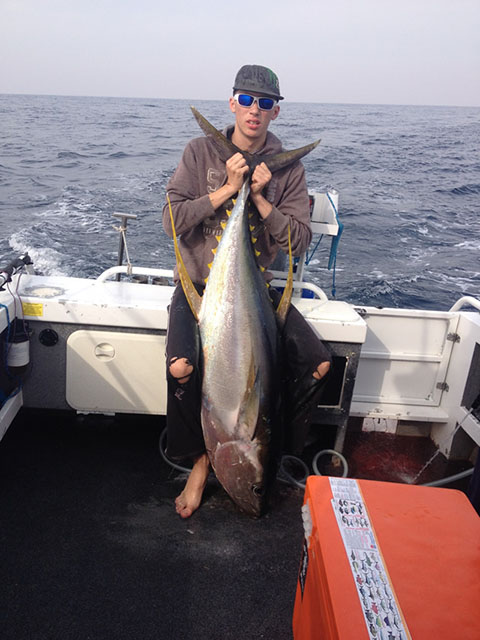 Angler's name – Caige Fenech
Skippers Name – David Fenech
Club - Jervis Bay Game Fishing Club
Boat Name – "Offtap"
Species – Yellowfin Tuna
Weight – 49.4 kg.
Line Class – 24 Kg.
Lure – JB Lures, Dingo
Capture Date – 18-05-2014
Location – Canberra Game Fishing Club, Yellowfin Tuna Tournament at Bermagui NSW.
Won the Shootout categorie with Most Meritorious Yellowfin 49.4Kg on 24kg.