Larger Image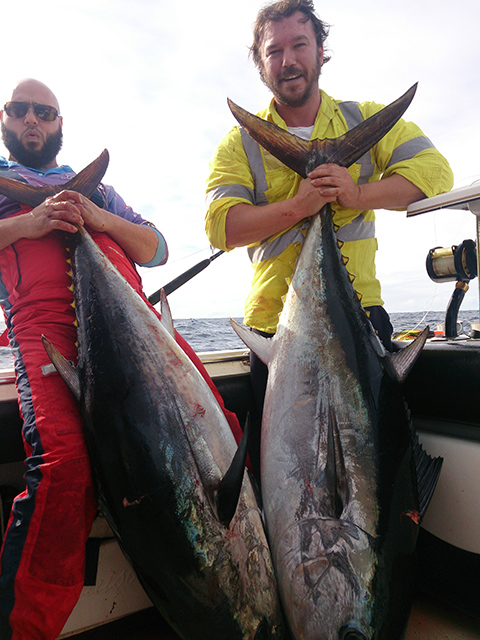 Angler's name – Hilly Awad and Curtis Smith.
Skippers Name – Arman Cokun.
Boat Name – "Mr Magoo".
Boat Type – Cruise Craft.
Species – Southern Bluefin Tuna.
Weight – 68kg and 71kg.
Line Class – 24kg.
Lure – JB Lures, pink evil Chook and saury Little Dingo.
Capture Date – 21-7-2014.
Location – Sydney Wide.