Larger Image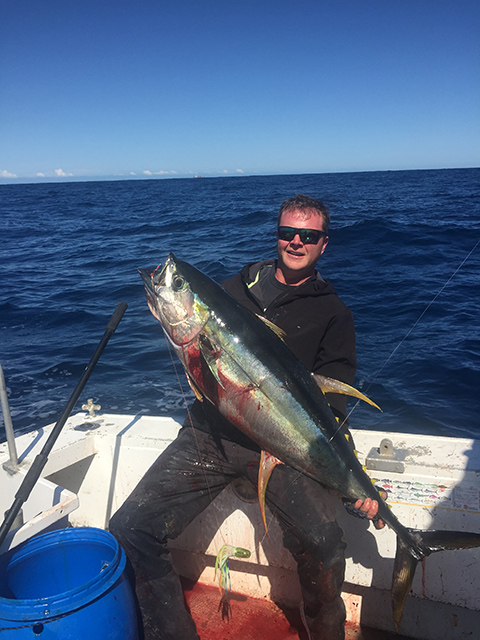 Angler's name – Nathan Steele.
Skippers name – Capt. Sharpe.
Other Crew names –
Boat Name – "Steele Head".
Boat Type – 6mtr Trail Craft
Species – Yellowfin Tuna.
Weight – 28kgs.
Line Class – 24kg.
Lure - 8" JB Lures Little Dingo.
Capture Date – 21-09-2015.
Location – Broken Bay Canyons.
Comments – This fish was one of two from a double hookup, the other was lost after a few minutes after eating a skipjack Little Ripper.