Larger Image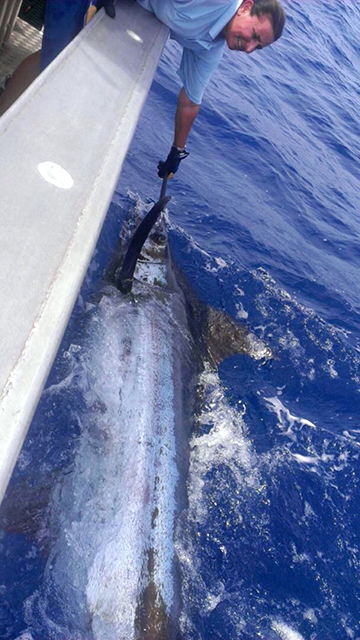 Angler's name – Maria Carnevale.
Skippers name – Tony Carnevale.
Other Crew names –
Boat Name – "Marlin Feeder"
Boat Type – 6mtr Predator centre cab.
Species – Black Marlin.
Weight – Est. 280kgs.
Line Class – 24kg.
Lure - 13" JB Lures Ripper.
Capture Date – 11-03-2016.
Location – JB Canyons.
Comments – This black marlin may have beaten the existing NSWGFA 24kg record set back in December 2000 which was a magnificent 235kg beauty winning the 2000 White Sands Tournament!
Coincidently both of these big black marlin were hooked on the same lure, the 13" JB Stripey Ripper!