Larger Image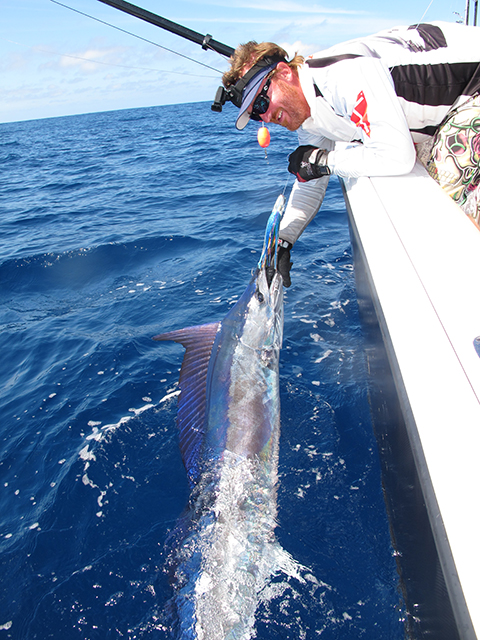 Angler's name – Chris Cleaver.
Skippers name – Chris Cleaver.
Other Crew names – Ben Coombes
Boat Name – "Triple Edge"
Boat Type – 18' Edgewater.
Species – Short Billed Spearfish.
Weight – Est. 15kgs.
Line Class – 24kg.
Lure - 10" JB Lures Dingo.
Capture Date – 13-03-2016.
Location – Browns Mountain.
Comments – Nice way to cap off the day after releasing two blue marlin est 170kgs and 280kgs, all three fish were caught on the 10"JB Lures Dingo!