Larger Image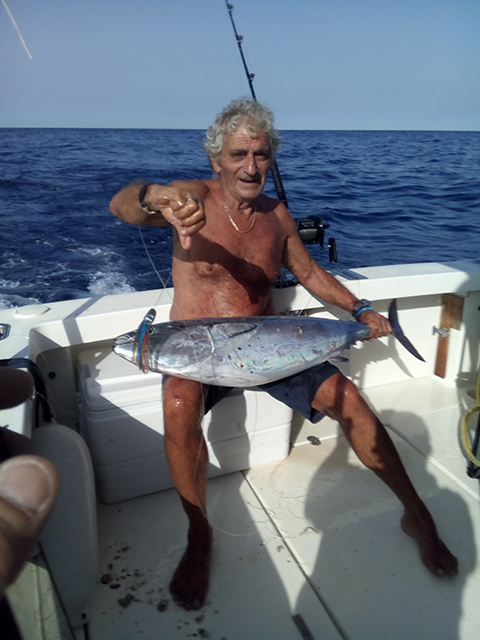 Angler's name – Austin Psaila.
Skippers name – Austin Psaila.
Other Crew names – Mark Psaila.
Boat Name – "Cucutu"
Boat Type – T25 Tuccoli.
Species – Kawa Kawa (also known as Mackerel Tuna and Little Tunny).
Weight – 17.5kg.
Line Class – 37kg.
Lure - 8" JB Lures Little Dingo.
Capture Date – 18th September 2016.
Location – Hurd Bank, Malta.
Comments – This fat Mack Tuna set a new Maltese record and beat the IGFA all tackle world record by 1.5kg.