Larger Image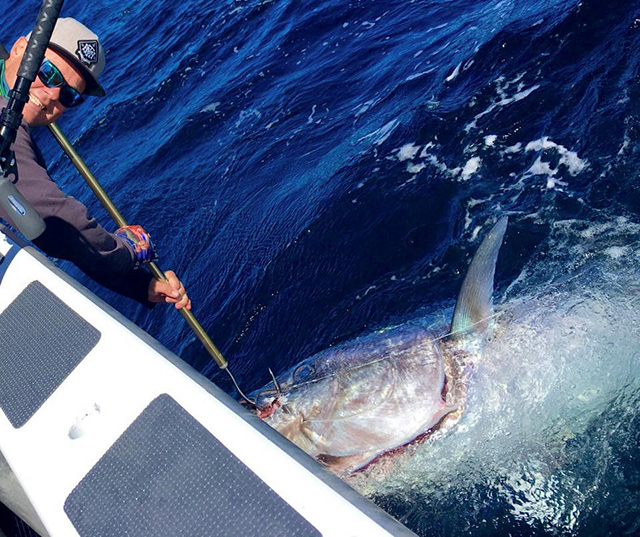 Angler's name – Paul Worsteling.
Skippers name – Locki Nichols.
Other Crew names – Chloe Hammersley and India Thompson.
Boat Name – "Sea Wolf"
Boat Type – 7mtr Razorline
Species – SBT.
Weight – Est 150kg plus.
Line Class – 37kg.
Lure - JB Little Dingo.
Capture Date – 26/10/2016.
Location – Eagle Hawk Neck.
Comments – Probably the largest SBT ever T/R and all caught on the Ifish TV cameras! .