Larger Image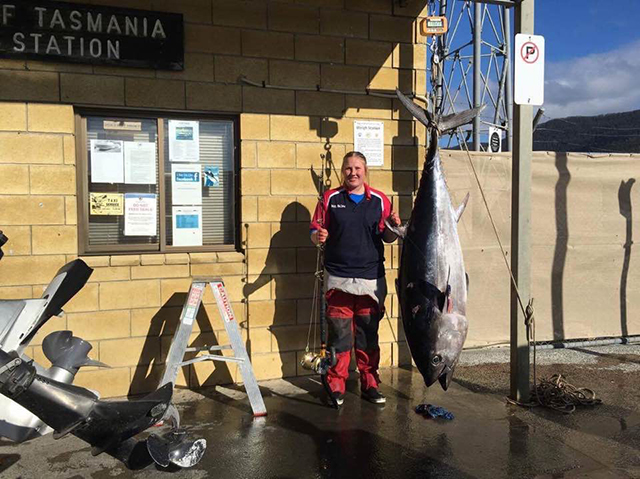 Angler's name – Chloe Hammersley.
Skippers name – Josh Hammersley.
Other Crew names –
Boat Name – "Hammer Time".
Boat Type – 4.6 Savage Envoy.
Species – Southern Bluefin Tuna.
Weight – 112Kg.
Line Class – 60Kg.
Lure - JB Micro Dingo.
Capture Date – 12nd September 2017.
Location – Eagle Hawk Neck.
Comments – New world record, this fish beat Chloe's existing IGFA 60kg Junior record of 104.2kg, both fish were taken on the same JB Micro Dingo!!