Larger Image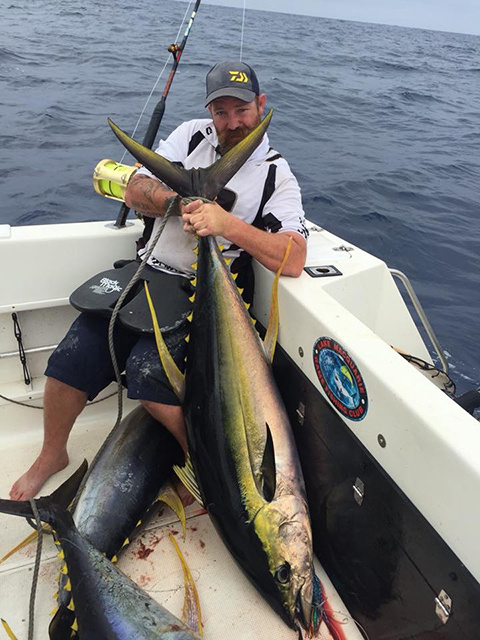 Angler's name – Gavin Kelly.
Skippers name – Gary Hoff.
Other Crew names –
Boat Name – "Screamin' Hoff"
Boat Type –
Species – Yellowfin Tuna, Blue Marlin, Striped Marlin and Short Billed Spearfish.
Weight – 4 yellowfin, 10kg, 48kg, 50kg and 55kg, 3 blue marlin est. 140kg, 150kg and 180kg, 1 striped marlin est. 90kg and 1 short billed spearfish est. 30kg.
Line Class – 37Kg.
Lure - 10" JB Dingo.
Capture Date – 17th March 2018.
Location – Swansea, Lake Macquarie.
Comments – All nine fish were caught in one day on the same lure!