Larger Image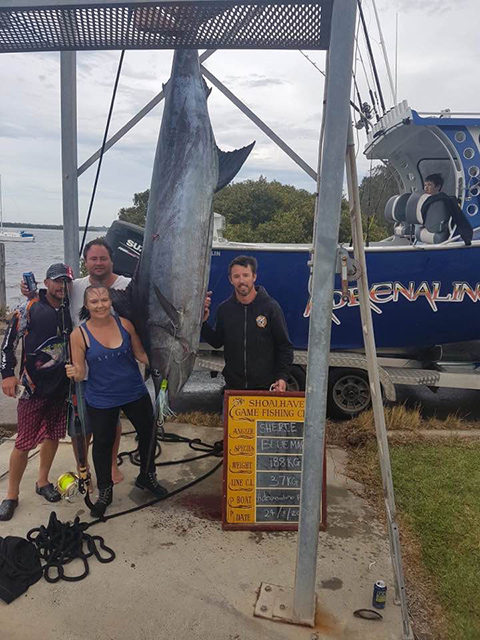 Angler's name – Sherie Holden.
Skippers name – Brock Holden.
Other Crew names – Daniel Turner, Dean Schutz.
Boat Name – "Adrenaline Rush"
Boat Type –
Species – Blue Marlin.
Weight – 188kg.
Line Class – 37Kg.
Lure - 10" JB Ripper.
Capture Date – 24th March 2018.
Location – JB Canyons.
Comments – the Heaviest Marlin in the 2018 Shoalhaven Open and winner of the NSWGFA Coastal Waters Trophy 2017/2018 Rebel Trophy for the Heaviest Gamefish Captured an Adult Lady Angler!!