Larger Image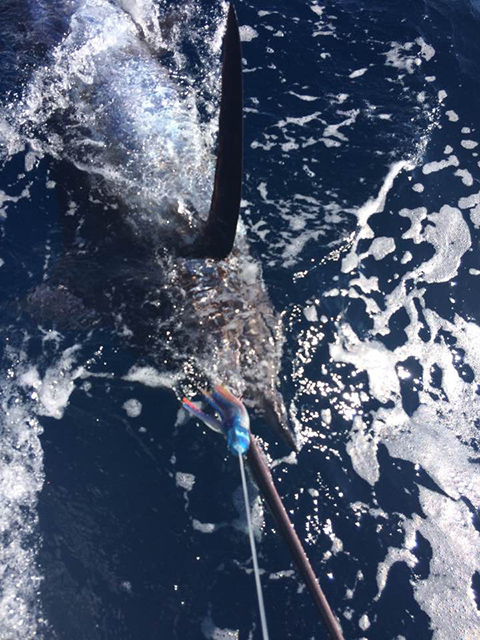 Angler's name – George Tome.
Skippers name – George Tome.
Other Crew names – George Tome.
Boat Name – "Wild Bill"
Boat Type – 8mtr SuperSports.
Species – Blue Marlin.
Weight – Est. 170kg.
Line Class – 37Kg.
Lure - 10" JB Dingo.
Capture Date – 01st May 2018.
Location – Port Kembla.
Comments – This was the first of two T/R single handedly for the day, the second was even bigger!