Larger Image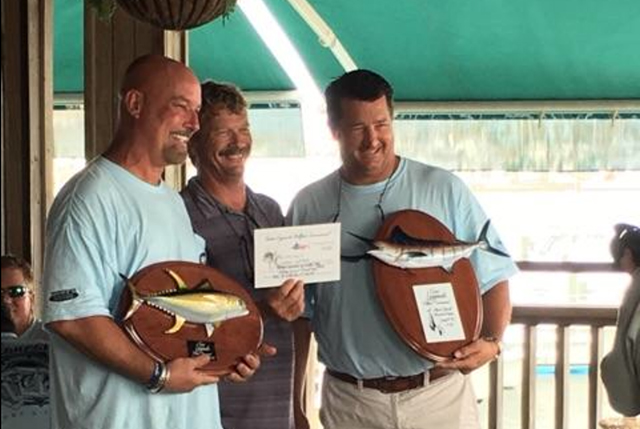 2016 Texas Legends Billfish Tournament at Port Aransas Texas USA. 1st and 2nd Place in Tuna Pool.

Angler's name – Scott Whitehead.
Skippers name – Allan Legge.
Other Crew names – Blake Legge.
Boat Name – "High Cotton"
Boat Type – 68' Viking.
Species – Yellowfin tuna.
Weight – 70kg.
Line Class – 60kg.
Lure - JB Lures 14" Chopper.
Capture Date – 19th August 2016.
Location – Port Aransas Texas.
Comments – This beauty took out 1st and 2nd in the tuna division of the 2016 Texas Legends Tournament.